Event Summary
Speaking at JW3 cultural centre in London on 30th October 2018, world-renowned British actor Tom Hiddleston told the audience that acting requires 'a total commitment of head, heart and body'.
Hiddleston, who has starred in blockbusters such as The Avengers and Thor, told the audience that he took up acting while studying classics at Cambridge University. "Acting felt like the ultimate challenge," he said. "I wanted to throw myself out of my comfort zone."
The former Eton schoolboy was interviewed live on the JW3 stage by Josie Rourke, who directed Coriolanus, which was broadcast live in cinemas in partnership with National Theatre Live and for which Hiddleston won the Evening Standard Award for Best Actor.
The actor said he was taken to the theatre often as a boy and grew up 'admiring' stage actors. "When I was 14-years-old, I got taken to the National Theatre where I saw the magnificent Paul Scofield in action."
He said of Scofield: "He made me realise that it's a very generous thing to be an actor. They give a gift to the audience… they gift a part of their soul. I saw it in Scofield; I saw him articulate it and that's when I understood the power of acting."
Hiddleston said there is something 'profound' about sitting in a dark room and sharing and experiencing something true about being alive. "It was then that I understood what acting was," he explained.
Before finding global fame, Hiddleston cut his acting teeth starring in the West End theatre productions of Cymbeline, Ivanov and Othello. He told the audience, "Nothing demands as much of an actor as Shakespeare, you have to align yourself with the profundity and depth of his thinking."
"Nothing demands as much of an actor as Shakespeare, you have to align yourself with the profundity and depth of his thinking"
Hiddleston later came to wider public attention when cast as Loki in the Marvel Cinematic Universe and the BBC Night Manager mini-series, among a varied stage and TV career. Throughout all his acting roles Hiddleston said he aims to 'inhabit his characters fully'.  "It begins with an act of empathy and extends to the body," he explained.
Hiddleston said: "As an actor, you are trying to investigate and represent humanity because it's the thing we all share."
"We need to connect with each other when watching plays and films. We all leave with a shared understanding of what we know is true"
The actor said he places heavy emphasis on being 'truthful'. He explained that this sentiment formed the essence of his education at the prestigious Royal Academy of Dramatic Art (RADA), from which he graduated in 2005. "I was taught that you must seem true. You must commit to the illusion of circumstance…. you are committing to this game in a way."
Over a decade on, Hiddleston is an ambassador for BAFTA and it's a cause he is passionate about.
He said: "The BAFTA organisation promotes equality of opportunity and representation in the arts – it tries to keep the doors open for everyone."
"It's important that who you are and where you are should not affect what you can give, or our society would be massively impoverished"
Hiddleston added: "Our culture is so rich and we need to hear stories from every quarter. We all tell stories to each other to understand each other – we need make sure there is a place for every story."
Event Photographs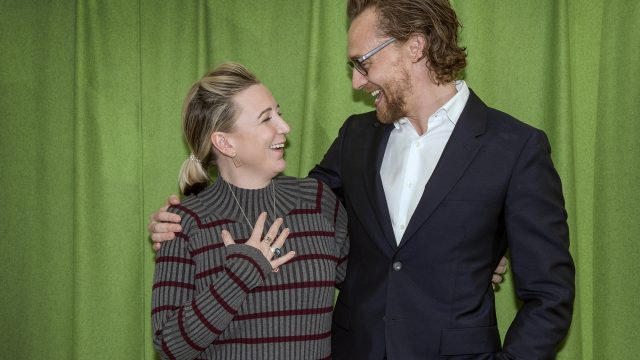 View photos of the event
Featuring

Tom Hiddleston is a British actor whose theatre credits include: Hamlet, Coriolanus, Ivanov, Othello, Cymbeline, The Changeling.
Biography

Josie Rourke is the Artistic Director of the Donmar Warehouse
Biography
Go to full events archive