Biography
Charles Moore, Baron Moore of Etchingham, is a prominent journalist and author. Charles has been the Consulting Editor of The Telegraph Group since 2004, and is best known for his three-part biography on Margret Thatcher, as well as his work as Chairman of the London-based think-tank, Policy Exchange.
Charles Moore is former editor of The Daily Telegraph, The Spectator and The Sunday Telegraph; he still writes for all three. Under the government of Boris Johnson, in July 2020 Moore was given a peerage and made a member of the House of Lords.
More Speakers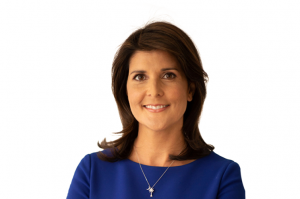 Nikki Haley is the former United States Permanent Representative to the United Nations. She served as a member of President Donald Trump's Cabinet and the National Security Council.


Biography