Biography
George Osborne is the Editor of London's Evening Standard newspaper and was the UK's Chancellor of the Exchequer from 2010 to 2016 and First Secretary of State from 2015 to 2016.
George is also the Chair of the Northern Powerhouse Partnership, a not-for-profit organisation he established with business and civic leaders to promote economic development in the North of England. He is an honorary professor of economics at the University of Manchester and a visiting professor at Stanford University. He is an adviser to the BlackRock Investment Institute and he is the Chair of the EXOR Partners Council. He received the Companion of Honour from Her Majesty the Queen in 2016.
Related Events

Editor of the Evening Standard, and former Chancellor of the Exchequer, George Osborne, will be in conversation with Daniel Finkelstein, the Associate Editor, Columnist and Leader Writer for The Times.


Go to Event
Upcoming Events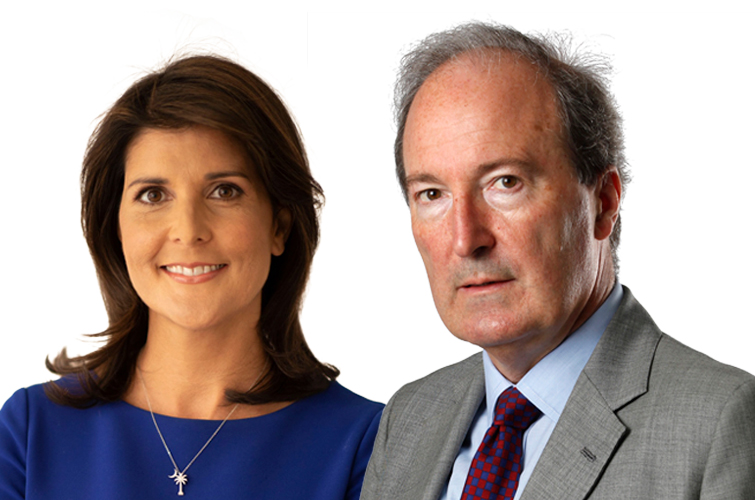 Nikki Haley is the former United States Permanent Representative to the United Nations. She served as a member of President Donald Trump's Cabinet and the National Security Council. Ambassador Haley has spent her career safeguarding human rights, defending Americans' interests on the global stage and championing education and reform.

Go to Event
Go to upcoming events
More Speakers

Daniel Finkelstein, OBE, is the Associate Editor, a Columnist and Leader Writer for The Times. He also sits in the House of Lords as Lord Finkelstein.
Biography