Event Summary
"I'm just so lucky…I'll just go on doing it till I drop," said composer Andrew Lloyd Webber of a life well-lived, at JW3 cultural centre in London on 13th November 2019. Lloyd Webber was interviewed by Clare Balding, one of Britain's leading broadcasters and authors, and reflected on a fruitful career that is in no danger of slowing down.
Dressed in a vibrant jacket, which by Balding's admission was a nod to Lloyd Webber's Joseph and the Amazing Technicolour Dreamcoat, the sports broadcaster helped take the audience on a retrospective of the composer's time in musical theatre.
Lloyd Webber had come straight from taking a behind-the-scenes look at the new film version of Cats, directed by Tom Hooper. "The one thing it did need was a new song," he revealed, a number called "Beautiful Ghosts", which he worked on together with Taylor Swift. Lloyd Webber also recalled that he never thought Cats was going to be a stage show originally – but after an inspirational meeting with TS Elliot's widow, he was compelled to turn it into something successful.
Cats of course is just one of many great works that helped Lloyd Webber to turn musical theatre from 'a cottage industry into a global phenomenon' but he never set out to conquer the world. He freely admitted that, "You don't ever do anything except by accident. I never sat down and thought, I'm going to turn the British musical around".
Inspired by seeing the likes of My Fair Lady, West Side Story and South Pacific in his youth, Lloyd Webber was taken by the art form from an early age. He looked back fondly on receiving a personal invite to the opening night of The Sound of Music from its composer Richard Rogers after Lloyd Webber had sent him a fan letter, aged 13. Written off by others as "sentimental twaddle" at the time, it taught Lloyd Webber that the making of a great musical is to have a great story.
Those stories, presented in his musicals such as The Phantom of the Opera, Jesus Christ Superstar and Evita (Balding's personal favourite) have stood the test of time and continue to entertain audiences worldwide. Asked on the enduring power of the live experience, he said, "You can't sit in front of a computer screen all day. People want to go out and socialize. We are gregarious by nature as human beings."
Not only a prolific composer, Lloyd Webber has done a lot of work through his own Foundation to make the arts more accessible and in using music as a force for educational good. He noted one scheme at a school in Highbury, North London of which he was particularly proud, where children are given a free violin when they join. The school had been in special measures, and the scheme had helped to empower children and turn it around.
Lloyd Webber also touched on his new project Cinderella, which goes against all our assumptions about the production. The title character is a Goth, the Ugly Sisters are played by two beautiful members of the cast and Prince Charming only makes an appearance at the end. "Everything is upside down," he smiled.
Coming full circle, Balding fielded a question from a man who had appeared in a school production of Joseph 51 years ago, the first time it was ever performed, back where it all started for Lloyd Webber. Fittingly, he had gone on to work in musicals himself and was co-producing Six with his company.
Lloyd Webber too was incredibly appreciative of his own career, living his dreams and being able to put something back. "I hope that my legacy is that the theatres are in great shape, and I can pass on my love for musical theatre," he mused.
Event Photographs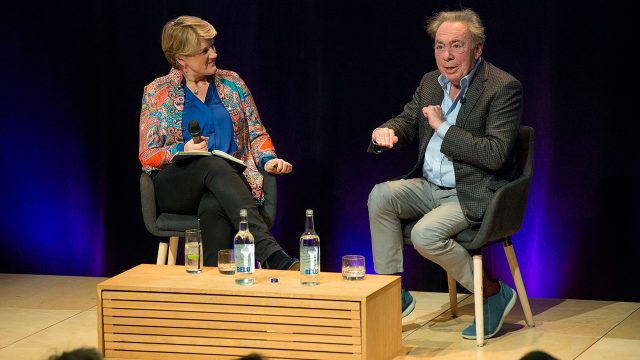 View photos of the event
Featuring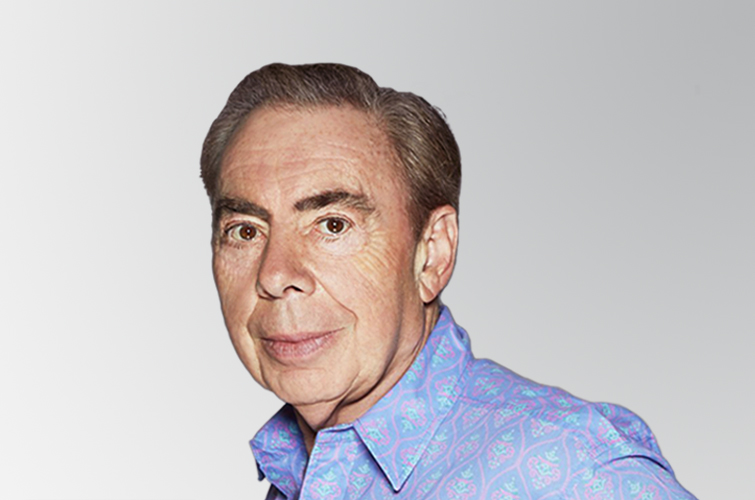 Andrew Lloyd Webber is one of an elite group of artists to have achieved EGOT status by receiving an Emmy, four Grammys, an Oscar and eight Tony Awards.
Biography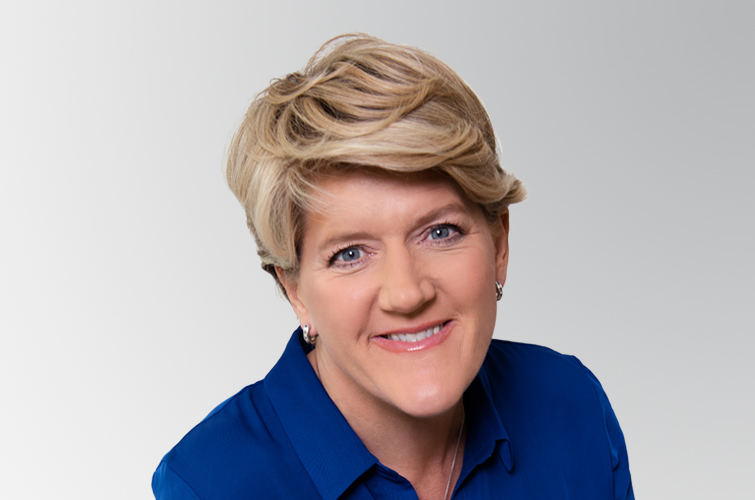 Clare Balding is one of Britain's leading broadcasters. She is also a best-selling and award-winning author of five books and an ardent campaigner for better coverage of women's sport.
Biography
Go to full events archive