Biography
Dr. Adam Rutherford is a science writer and broadcaster. A former geneticist  at University College London, where he studied the development of the eye, he now presents the weekly BBC Radio 4 science programme, Inside Science, as well as many award-winning television and radio series, also for the BBC.
These include The Cell – a series charting 400 years of the science of life, and Horizon: Playing God – on the rise of synthetic biology. His first book, Creation, on the origin of life and genetic engineering, was published to critical acclaim in 2013, and was shortlisted for the Wellcome Book Prize. He is currently working on a new book about the history of humankind scrutinised through DNA. Adam has acted as scientific consultant on several films including Ex Machina, World War Z, and Björk: Biophilia Live.
Related Events

Sir Paul Nurse, Nobel Laureate, and Dr. Adam Rutherford discuss 'Doing Science' and what it is like to be a research scientist.
Go to Event
Upcoming Events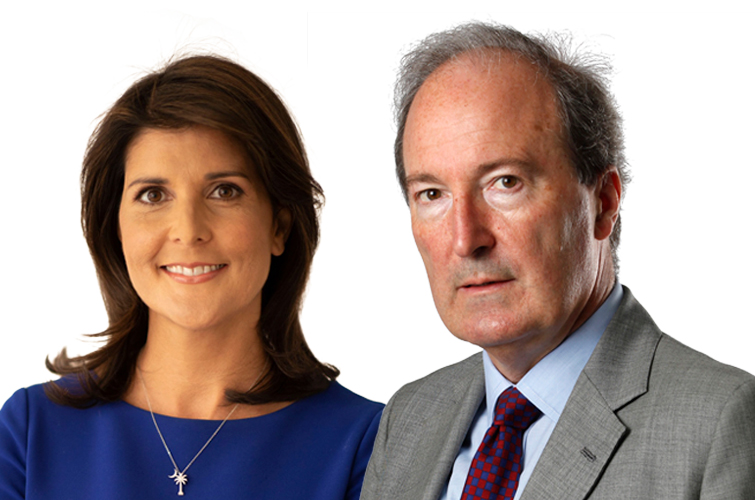 Nikki Haley is the former United States Permanent Representative to the United Nations. She served as a member of President Donald Trump's Cabinet and the National Security Council. Ambassador Haley has spent her career safeguarding human rights, defending Americans' interests on the global stage and championing education and reform.

Go to Event
Go to upcoming events
More Speakers

Nigella Lawson is a journalist, broadcaster, television personality, gourmet, and food writer.
Biography