Biography
Paul Nurse is a geneticist and cell biologist who has worked on how the eukaryotic cell cycle is controlled and how cell shape and cell dimensions are determined.
His major work has been on the cyclin dependent protein kinases and how they regulate cell reproduction.  He is President of the Royal Society and Director of the Francis Crick Institute in London and has served as Chief Executive of Cancer Research UK and President of Rockefeller University.  He shared the 2001 Nobel Prize in Physiology or Medicine and has received the Albert Lasker Award and the Royal Society's Royal and Copley Medals.  He was knighted in 1999 and received the Legion d'honneur in 2003.
For details of Sir Paul Nurse's Nobel Prize win in 2001 please click here.
Related Events

Sir Paul Nurse, Nobel Laureate, and Dr. Adam Rutherford discuss 'Doing Science' and what it is like to be a research scientist.
Go to Event
Upcoming Events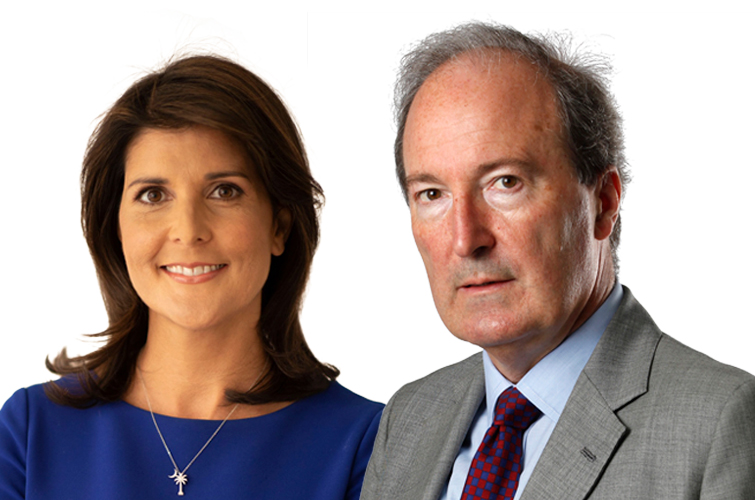 Nikki Haley is the former United States Permanent Representative to the United Nations. She served as a member of President Donald Trump's Cabinet and the National Security Council. Ambassador Haley has spent her career safeguarding human rights, defending Americans' interests on the global stage and championing education and reform.

Go to Event
Go to upcoming events
More Speakers

Dr. Adam Rutherford is a science writer and broadcaster.
Biography